A running commentary on the state of high performance green building evolution, primarily in the U.S., but including international efforts.
Friday, December 17, 2004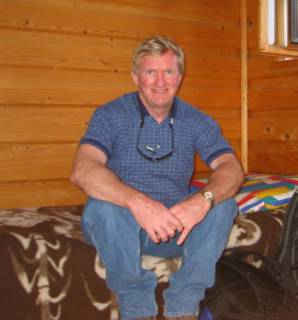 Charles J. Kibert, author of "Sustainable Construction: Green Building Design and Delivery," John Wiley & Sons, 2005

I recently completed the final edits for what is probably the first professional reference and textbook covering high-performance green buildings. The book,
Sustainable Construction: Green Building Design and Delivery,
will be available from John Wiley & Sons in early February 2005 and the ISBN number is 0-471-66113-9. The purpose of the book is to provide theory, history, state of the art and best practices for this rapidly emerging new class of buildings. It is also the first book to integrate in the U.S. Green Building Council's LEED standards. John Wiley & Sons has a companion website at
http://www.wiley.com/go/sustainableconstruction
that will soon have a wide range of materials to assist both professors teaching classes, and professionals seeking additional materials for consumption.
If you are a professor or lecturer and would like to adopt the book for classes starting in January 2005, Wiley will provide you with copies of the first few chapters to get underway. To find your Wiley representative, go to
http://www.wiley.com
, click on the button at left that says FIND THE RIGHT TITLE FOR YOUR COLLEGE COURSE and then click on the WHO'S MY REP link at the top of the Wiley Higher Education site, in order to get contact information about your rep.
The companion website at John Wiley will include syllabi, lectures, teaching materials, supplementary readings, student exercises, links to notes and references in the book, and other materials to assist you in teaching the course. In the spirit of the green building movement, I invite you to submit materials to be posted on the Wiley website for use in teaching about this important new trend in design and construction. Please also feel free to contact me at anytime. My email address is ckibert@ufl.edu and my office number is +1-352-273-1189.